Broughton  – OMG I can't believe just HOW LONG it's been since I've written a blog post.  I've really seriously missed it but with the summer holidays etc, I've had to wait until my youngest George started full time school earlier this month.  It feels good to be back at the keyboard!
StreetStyle UK at Broughton
I attended the StreetStyle UK Fashion & Beauty event at Broughton just over a week ago after I was invited by the lovely PR peeps at StreetStyle UK.  It was nice to go to an event so close to home and I'm always in Broughton for something or other! I wasn't expecting it to be as good as it was though!  If you're not familiar with Broughton, it's a great shopping & entertainment venue (and they have the Christmas Market later in the year!).  I love it because it's free parking (now that's a rarity these days!) and a plethora of shops including some of my favourites like Accessorize, Next, Homesense, Boots, Outfit, M&S Food (mmmmm….fooood!) and of course my obligatory Costa (mmmmm…..latttte), as well as lots more.  Broughton has also had a huge makeover recently and now we have some great places to eat like Frankie & Bennys, Chiquitos and Pizza Express, as well as a fantastic Cineworld IMAX with THE most amazing black sparkly holographic floor!!
The first thing I noticed when I arrived at Broughton was the gorgeous vintage big red double decker bus parked up.  I knew that they were offering free make up and beauty treatments on the top deck so I was looking forward to some free pampering minus the kids!  It would be a new experience for me to be on the other side of the beautician's desk.   I was greeted by a lovely lady (I forgot to get her name, sorry!) who gave me a wonderfully relaxing hand and arm massage.
AW16 Fashion Trends
Then it was onto a fashion trends talk for AW16 from the infectious JP Hevey who has now become one of my most favourite people ever!!  He has not only the most amazing fashion sense, but a real ability to engage whomever it is that he's talking to.  He gave a great presentation on the 3 main looks for AW16, the first being Vintage Eclectica, the second was Sports Luxe and the third was Cloakroom (far more aesthetically pleasing than it sounds!).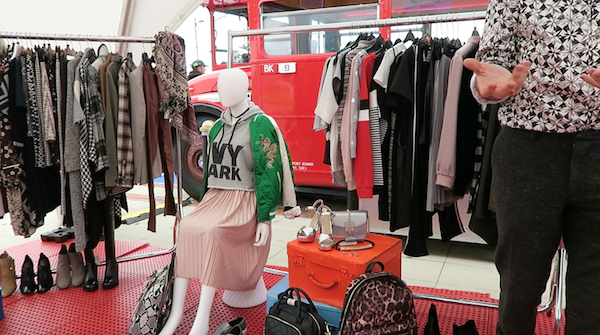 Makeup Masterclass
Next up was the lovely Fiona giving a fabulous makeup masterclass demonstrating the secrets behind the perfect smokey eye look using the iconic NAKED 2 palette from Urban Decay .  She chose a lady from the audience who turned out to be someone I knew though twitter (Sally from the Chester Chronicle Newspaper), which just proves the point that everyone knows everyone in Wales. ?  Some of her hints and tips were exceptional and Sally looked amazing yet natural when Fiona had finished working her magic.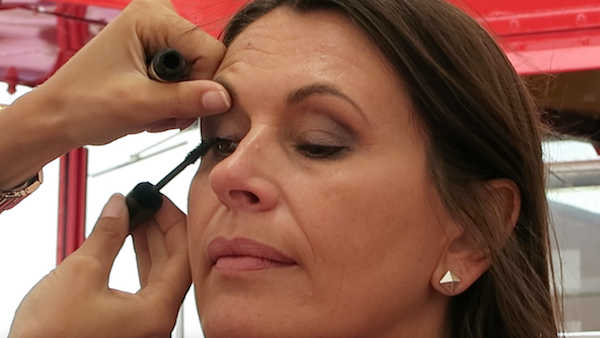 It was such a relaxing and interesting event, and there were even lovely goodie bags brimming with Clarins and No7 products to take home.  Now anyone that knows me, knows that I am partial to a Goodie Bag! 
Broughton
I had only planned to pop in for a little bit but was enjoying myself so much that I ended up staying a few hours! Mind you, that always happens to me when I go to Broughton!  My hubby and kids normally refuse to go with me these days!  I need to say a big thank you to JP, Fiona, Nic, Streetstyle UK and the ladies who joined the event from Outfit & Boots; for not only making me so welcome but for giving me a really enjoyable day where I learnt so much!
Love & Ginger hugs
Tash x
#spon
contains some affiliate links